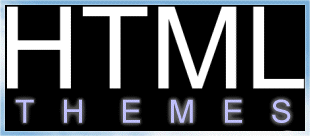 Why spend time and money designing web sites? Here, I have some HTML templates which you can use, free ow charge. All you have to do is use your favorite HTML editor to put in your own text, and images you want and you are done. These images and HTML files could be used anywhere else than a web site. All I ask for is a simple link which is already included.
If you don't have a web site yet, try my tutorial. It tells you step by step how to make a web site. If you already know about HTML and all that good stuff you will probably want to go directly to my free web hosting page.
Please sign my guest book. I use my guest book to make improvements or know of sites which use these templates. I know that many people ask you sign their guest book and by now maybe you do not see the point but I use it to improve my site like I said so please do.









News Items:
If you like newspapers you'll want this theme, loaded with newspaper shapes of all sides.

Dots:
Odd looking dots which look like burn holes scorch up your page.

Reverse Dots:
Another version of the one above except it is for black backgrounds.

A.S. Bubbles:
Bubbles made by the Alien Skin plug-in cover this theme with buttons.

Brushed:
Brushed steel is great against a white background. Reminds me of a Cro-Moly bike.

Steel
Similar to the brushed set, but different in its own way. These graphics resemble steel and were made easily using PSP 5's Hot Wax Coating filter.

Deep Blue:
Blue is a warm and cozy color. These images are no exception to that rule. Great for a family or any other type of page.

Earth
You most likely live on earth, so why not have an earth web site?


Best Utilized With: